First leg:  Lake Almanor to Moore, Oklahoma.
At 6:30 on a cold (38 degrees!) Saturday morning, rolled out of Tandy's driveway and began what would be a three day leg to Moore, Oklahoma, arriving before noon after 27 riding hours and 2,250 miles.  Thank goodness for the heated vest.  States traveled:  California, Nevada, Arizona, New Mexico, Texas, and Oklahoma.
It was a great ride in spite of the temperature extremes, gusty cross-winds across Arizona, New Mexico, and Texas, and the lonely stretch of Nevada where there was only one gas station in 200 miles.  (On the plus side–now I know how far I can go on the fuel reserve.)  The scenery was beautiful and the only problem I had with the bike was keeping the speed from creeping up–it's much happier running hard.
The problem with the Spot device tracks not showing up on the "Where's Michael?" web page proved to be my error.  I didn't click the right check box on the configuration page.  It now seems to be working.  If you do look at the historical tracks, keep in mind that each "page" of tracks only holds 50 samples, so to see the older ones (even from the same day), you have to page backwards in the list.
I will say that by the time I reached Moore I was ready to get off the bike for awhile.  I'm looking forward to a more relaxed visit with my family here, then off to Florida on Sunday.
It's been some time since I've been somewhere with real weather.  Tonight there's a series of bad storms sweeping through Oklahoma, with damage already from tornadoes and hail.  Fortunately, my sister has a storm shelter.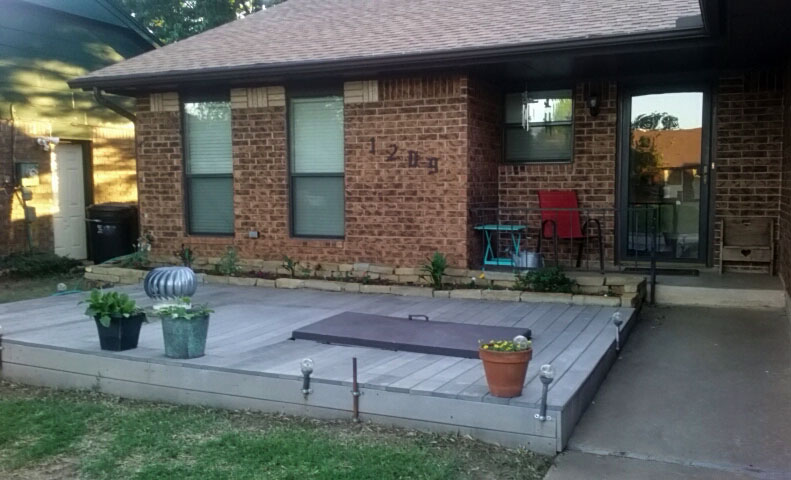 Tip:  If you install the excellent MyRadar weather app, remember to turn off the severe weather alarms unless you want to be up all night in Oklahoma.