Next Wednesday, August 1, I'm heading back to the PCT to hike another section.
Up until 24 hours ago, I was planning to hike the John Muir Trail. My feet have more or less healed and my desire to hike through the mountains hasn't diminished. I figured, If I only have time for one more section of the PCT, the JMT is arguably the most beautiful (and difficult) part. It covers 211 miles from Yosemite Valley to Mount Whitney (at 14,505′ the highest point in the lower 48). Unfortunately, the JMT is on fire. The Ferguson fire and the heavy smoke blowing west has closed Yosemite valley for the first time in 28 years. And the Georges fire, just outside the Whitney portal, has closed the egress from the Southern Terminus. So I can't get onto or off the JMT. That makes it difficult.
A quick plan B and I'm now planning to hike from Echo Lake (just south of Lake Tahoe) north to Chester. Tandy has graciously offered to pick me up at the Reno airport and drop me off at Echo Lake. It will take me somewhere around three weeks to do the 240 miles through the Sierras, and I'll end up nineteen miles from Tandy's house. We'll see how much he charges for that last pickup from the trail.
I was hoping to have company on this section, but my brother-in-law developed a bone spur on his foot and is not up for hiking. So it's just me again. No matter: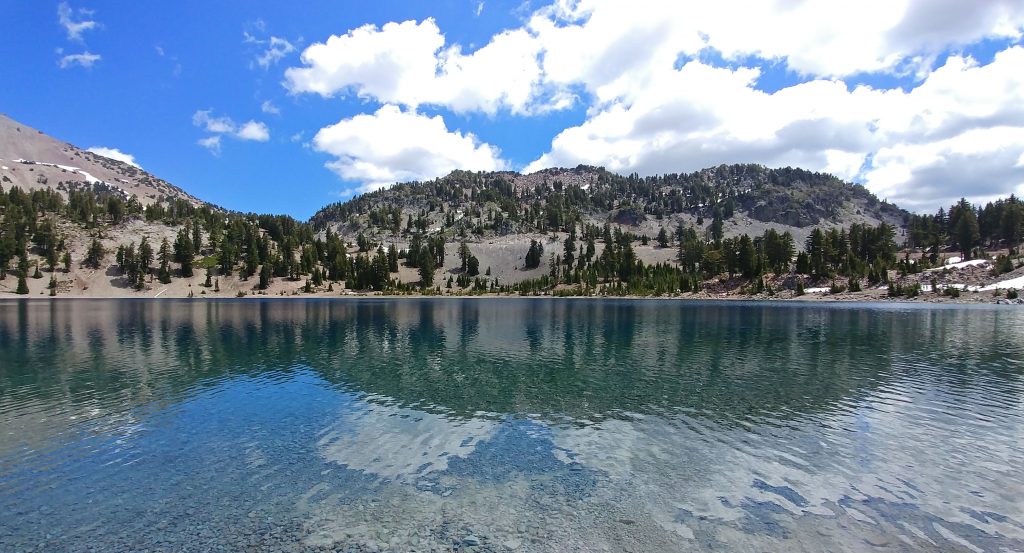 "The mountains are calling and I must go."
– John Muir
Updated Lighter Pack Listing: